Discover more from In Bed With Social
Social Media, Tech and Consumer Culture Weekly, or fewer. No spam, no bs.
Over 6,000 subscribers
LinkedIn: from the Capitoline Hill to the Tarpeian Rock?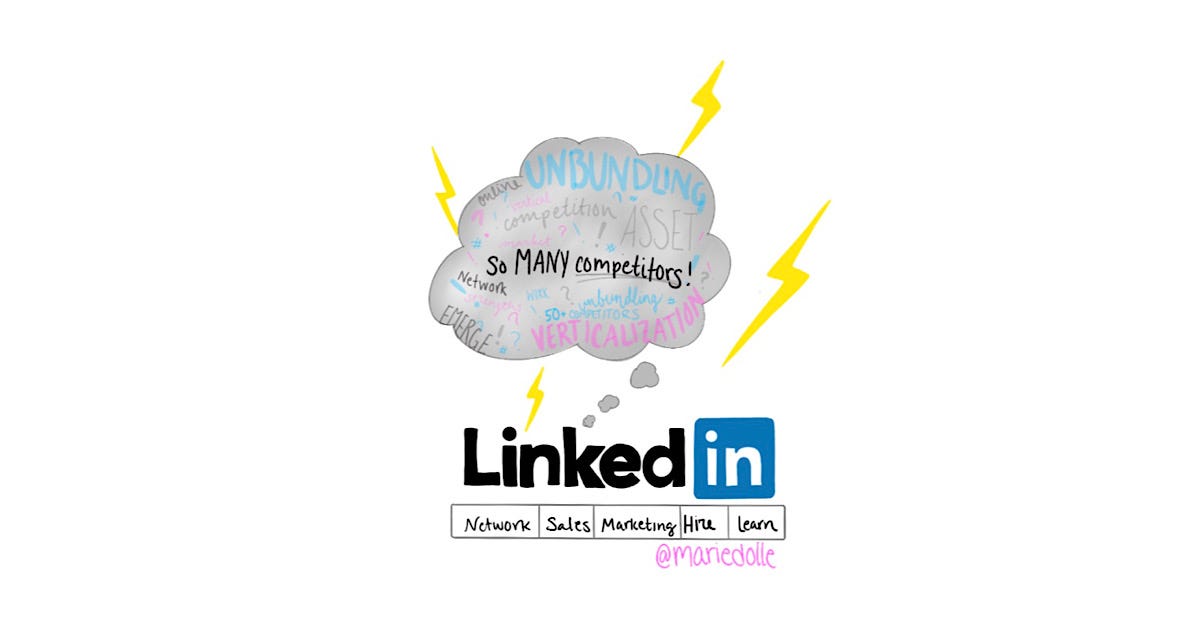 The laws of the market are ruthless, especially in the social spheres. From the heights of glory and hype, one can quickly be downgraded to has-been. Is this a risk to LinkedIn? Is Microsoft's platform slipping from the Capitoline Hill to the Tarpeian Rock? Let's dive in. 
A multi-faceted network and signs of annoyance
700+ million users, including more than 260 million active users. Vertiginous. In 2019, LinkedIn earned about $6.7 billion, almost three times more than in 2017 (for comparison, Twitter earned $3.46 billion in the same year). And that's because, unlike most of its competitors, Microsoft doesn't rely solely on advertising, which accounts for about 50 percent of its revenues. The rest of its revenue comes from marketing solutions offered to businesses, HR and premium subscriptions: 39 percent of users have subscribed to a pro offer. There's also a small, additional strength: 41 percent of millionaires would use the platform. Impressive, isn't it?
It's no wonder. LinkedIn is a multi-faceted professional network, "Network - Sales - Marketing - Hire and Learn," as the site says. In short, if we stick to numbers, the indicators are green. And yet, as I explained in my article on trend detection, you should always spot weak signals. As it stands, some "patterns" emerge that could warn you that a storm is coming.
Vertical competition & unbundling
History repeats itself: like Amazon, Craiglist, eBay or, right now, Reddit — it's time to unbundle. LinkedIn shares the splendors and miseries of all these tech giants. Its digital platform has reached a climax, stimulating and training a plethora of new competitors — competition that intends to devour pieces of the existing platform by positioning itself in specific verticals, creating a user experience or business model much more adapted to the unique attributes of that vertical. This is precisely what threatens LinkedIn. As proof, here are a few new players that challenge the firm's different areas of expertise. 
On the "Network" side first. While LinkedIn is positioning itself as a generalist, others are being created in niches and verticals.
For the "Hire" part, here, again, the competition is jostling. There were already the classic portals such as Indeed, Monster and so on, but in this segment, too, we are seeing verticalization and new uses.
And this is just the beginning…
Shall we move on to the learning part? In 2015, LinkedIn bought the learning company Lynda.com for the coquette sum of 1.5 billion dollars. It was a question of competing with potential competitors like Udemy and Coursera. But today, the next generation is different. You know them, I've already told you about them: the actors of the passion economy who leverage services like Podia or Teachable. The model is evolving to be more concrete, pragmatic and adaptable to everyday tools.
New structural concepts
Beyond this verticalization, we are witnessing the emergence of outsiders with structural shifts that could change the game considerably.
Like it or not, the new generation of professional networks is becoming more specialized, more vertical and more personal even if some companies like Webtalk (go and have a look, it's well worth seeing) intend to create the next generation pro + personal platform. Does this signal the end for LinkedIn? Probably not, not right away, anyway. But this competition should clearly bring Microsoft's brand out of its lethargy and make it clean up the many sandmen, fortune tellers and happiness therapy coaches who have taken up residence on the platform. A life-saving awakening!
MD
---
💎
Snippets & other curiosities
Enjoy the read? You can subscribe to receive all upcoming articles