"Celebrity Thinkers": internet's new icons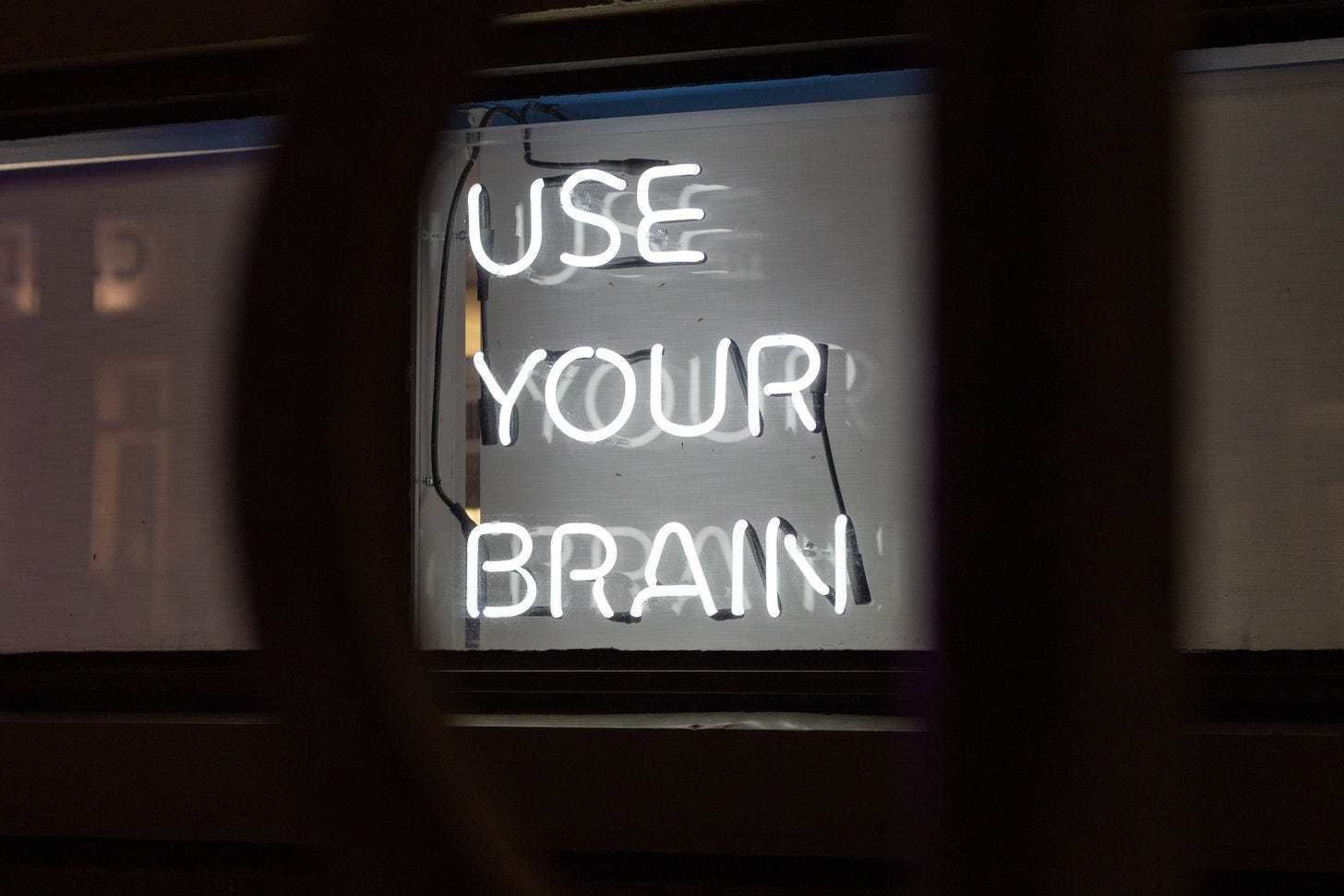 While the Covid-19 crisis is in full swing and everyone fears for their work and their future, a new class of influencers is taking off: the "celebrity thinkers." And they could change a lot of things in today's uncertain landscape. Let's dive in.
Games of influence
For several years now, we have been witnessing the rise of a new democratized form of influence with opinion leaders in a wide variety of fields: tourism, culture, beauty, gaming, etc. They are blowing up the audience counters on YouTube, Snapchat, Twitch, Instagram and others. Far from putting an end to their activities, the Covid crisis has changed the situation for some of these web celebrities. More transparency, more proximity, less superfluity while providing meaning and moving from "product" placement to "value" placement — we're not going to complain about it.
At the same time, we are witnessing the growth of influencers in more business and intellectual spheres. Their playground? Substack, Roam Research, Notion, Gumroad, and so on, which is a change from the Instagram sparkles and glitter decorum. Some will argue — and rightly so — that there have always been tech and business bloggers. Of course there have. But this new generation of bloggers has new characteristics — they have a greater number of tools and methods that de facto open the way to new structural concepts ... and this could quickly infuse much wider professional spheres. In short, they are the new internet icons.
A favorable context
Let's acknowledge it, the context is quite favorable to them:
The economic crisis will necessarily lead to major structural and economic changes. Many will have to adapt and learn new professions, especially in the digital sphere. The many candidates seeking a professional move will need online experts capable of supporting and guiding them in this transformation.
The pandemic and lockdown have also revealed some weaknesses in our education system. These include the challenge of lifelong learning, impacted by technological acceleration, which reduces the lifespan of our technical skills. It is now necessary to train throughout one's career and to promote lifelong learning through "visible achievements," newsletters, and side projects that are visible online, which constitute a high added-value "Micro MBA." Here too, celebrity thinkers are leading the way and providing inspiration.
Let's highlight also the explosion of the Passion Economy. I've talked a lot about newsletters, services to monetize them, community platforms and so-called "second digital brain" platforms designed to store, connect and make sense of the abundance of online content. The offering is huge: Roam, Notion, Obsidian ... many tools have appeared in recent years, often mastered and explained by these new "celebrity thinkers." 
Trends & new concepts
Even more interesting is the way these influencers are anchoring new uses that should profoundly impact brand and consumer strategies. Here are a few of them:
"Learning & Building in public": democratized by Joel Gascoigne, founder of Buffer, and Ryan Hoover, CEO of Product Hunt, the phenomenon is gradually gaining ground. Many business influencers and concerned entrepreneurs are surfing on this trend. A striking example? This tweet from the director of content marketing at Fast, a start-up which intends to revolutionize checkout on the internet without a login and password and for which the details live in public via the social media strategy he has implemented:
If the subject is of interest to you and you want to dig deeper, here are two interesting resources: A how-to-guide to learning and building in public and the weekly newsletter, "Build in Public," devoted to prolific creators who take a focused approach to building products and brands in public, with a good dose of tips and techniques you can pick up. Other interesting examples: Nat Eliason's recent live writing session or Sam Parr's live copywriting session.
Cults ... for strong community brands! Community building specialists will tell you that building an audience is not the same thing as building a community. A community is a living, breathing entity that connects people to form a common identity. Also note that unlike an audience, a community cannot be bought! Gradually, brands will understand that they need to build strong and engaged communities or find ways to engage with existing communities. The ultimate goal? Succeed in creating a cult around your brand/product. An example? Roam Research federates active communities on Slack (6,000+ members), Reddit, Github and stir up crowds on Twitter through the #roamcult hashtag (click and have a look, it's worth a visit).
Curators and curation in orbit. I already wrote about this subject, you can read it here. In any case, you should know that, faced with the abundance of content, new systems are emerging, and we are beginning to really value curators, particularly through monetization approaches.
Lifelong learning as mentioned previously. Edtech is bringing in new concepts, new immersive and seamless ways of learning. Examples? Browser learning with tools like Toucan. This Chrome extension allows you to learn a language by browsing the web. And it's not the only one on the market! Another tool trains you to practice foreign languages by watching shows on Netflix. And to "validate" all this, you have Prodeus, which will deliver your "YouTube MBA," a browser learning certification. The process? You can easily add any course on YouTube, document your time spent learning and accumulate credits to achieve the ProDegree web-based certification. 
Other examples? Text message learning with tools like Arist, snippet learning with tools like Readwise and, of course, passion learning with services like Masterclass with celebrities, but also Thinkfic and Teachable for niche experts. In short, these are all hybrid consumer learning experiences, lifelong learning that blends into our daily lives.
Indeed, lifelong learning could well become a seamless experience, so deeply embedded in our daily lives that we will no longer notice it, learning that doesn't feel like learning.
Confucius would have said, "Choose a job you love and you will never have to work a day in your life," which I would alter to: "Make your knowledge journey an integral part of your routine and you will no longer need to learn."
You must understand, the social web is upping the game! This is a stimulating trend for our brains, which are sometimes locked in outdated uses, routine and comfort, when not blinded by flashy and very poor social media content. But fortunately, mediocrity does not seem to be sticking in the crisis. The future of social media has never looked so bright for smart, bold and passionate thinkers.
Marie Dollé